DNA Testing Choice is a news and reviews site for the DNA tests you can take at home. We look at the latest genetic research from around the world and discuss the DNA tests that these advances could give rise to. We also debate the social, ethical and legal issues that the DNA testing market will face in the coming years.
If you're interested in learning more about the DNA tests you can buy to take at home, or reading about the latest developments in DNA research, or simply to take part in the debate; this site is for you!
We put this site together because DNA testing seems to be quite a confusing area. There are lots of companies that provide DNA tests, some own their own laboratory, most don't. Some providers will send your sample to New Mexico for processing, whereas others process right here in the UK. There also seems to be many weird and wonderful names for the types of DNA tests you can buy. We're hoping to make the market less confusing for you, and although genetics is a complex area, we think a lot can be done to explain DNA testing better.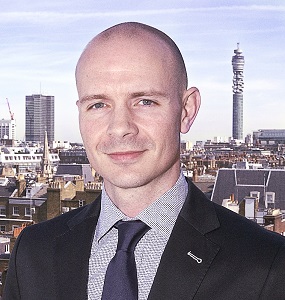 Tim Bell
Tim Bell began his career in publishing at Oxford University Press in 1996, latterly working for the educational publishers Kingfisher, the Barbara Levy literary agency, and the Bertelsmann group.
Tim subsequently joined Warner Chappell in 1999 and developed a freelance writing career, branching into music and technology start-ups. Building on this experience, Tim later launched the e-commerce division of Music Sales Ltd.
Currently based in France, Tim writes about all aspects of the consumer DNA testing market. A keen cyclist, he has learned first-hand that working with a knowledge of his genetic make-up yields better results. Tim employs this personal experience in his pieces for DNA Testing Choice, and is perfectly placed to cover genetic technologies made available to the public.
We've built this site with three principles in mind:

Clarity – we're going to put information about

DNA

testing research and products into language that everyone can understand.
Optimism – we're excited about the force for good that

DNA

testing can be.
Fairness – we're going to fairly compare all the

DNA

testing providers and their products.