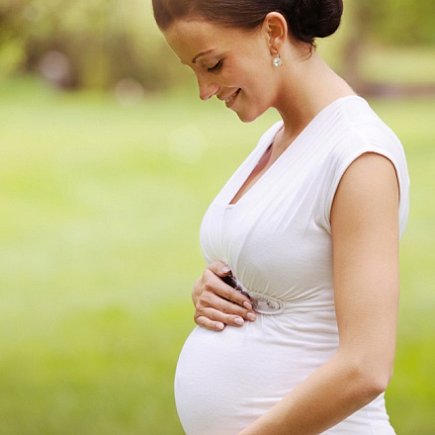 DNA testing during pregnancy
Pregnancy should be a time of joy and excitement, but many find that they have questions and concerns relating to their unborn child. At least three of the most common uncertainties can be resolved by taking a DNA test while pregnant. Taking a genetic test during pregnancy can tell you the paternity, the gender, and even the potential health risks your baby faces, all before you reach your second trimester.
Another question that is often asked is, 'can you get a DNA test while pregnant?'. Many worry that doing so could harm their baby – this is a legitimate and common concern. The good news is that only a handful of the DNA tests you might take during pregnancy pose a risk of miscarriage – these are commonly known as 'invasive' DNA tests, and you should be aware that safer, 'non-invasive' alternatives are usually available. You should always check with the company undertaking the test to make sure you understand these risks.
If you want peace of mind about the father of your child before he or she enters the world, take a look at our prenatal paternity test providers. If you're more worried about potentially passing on a gender-dependent health condition, or just want to prepare for either a little girl or boy, find out by using one of the prenatal sex testing providers listed on our website.
The different types of
DNA

test you can take during pregnancy

Let's start by talking about invasive genetic testing during pregnancy. This is a reason that many are wary of considering DNA testing while pregnant. Admittedly, these techniques do increase the risk of miscarriage, but the overall likelihood of this happening only increases by around 1-5%. Luckily, in most of the cases, if you're thinking of taking a DNA test during pregnancy, there's no need to go through an invasive procedure.

The most common invasive methods are Chorionic Villi Sampling (CVS) and amniocentesis. The first involves a needle being inserted into the placenta, either through the stomach or the cervix, to extract a small number of cells from a section known as the chorionic villi. Although this sounds horrible, it's usually done under local anaesthetic and is always carried out by a trained medical professional.

The other method, amniocentesis, is a very similar procedure, but instead of taking a sample of cells from the chorionic villi, amniotic fluid is collected. It's highly unlikely that you'll ever be recommended this option for prenatal paternity or sex tests, and many doctors will refuse to carry out the procedure unless it's for a health reason that has already been non-invasively tested for. However, a few companies offer this method of testing your DNA while pregnant, such as DNA Worldwide.

Invasive testing can also be carried out to screen for Down's, Edwards' or Patau's syndrome, a service that you can receive on the NHS. However, you'll usually only be referred for these procedures if the results from a blood test – one used to measure proteins and hormone levels – indicates that your baby has a higher than average chance of being born with one of these conditions. Non-invasive DNA tests for health screening, known as 'cell-free' or 'cfDNA' tests, are now offered by several DNA testing providers, but are not yet available on the NHS.

Most DNA testing providers offer non-invasive options for DNA testing while pregnant. These allow customers to get answers to their questions about their baby's paternity, sex, or health, without having to worry about the mother going through an unpleasant procedure, or the baby being at risk. The methods used for these types of test usually require the mother of the unborn baby to provide a blood sample. This is because the mother's blood contains small amounts of the baby's DNA, which can be detected from as early as seven weeks into pregnancy. It's thought that the baby's DNA could make up as much as 12% of the total DNA in a mother's blood.
How early can you have a
DNA

test while pregnant?

Paternity Testing

If you want to take a paternity DNA test while pregnant, this can be done from 10 weeks into the pregnancy if you choose the non-invasive method. The accuracy of these tests is 99.99% which is the same as invasive tests. The stage of pregnancy at which you can take invasive prenatal paternity tests is later than for non-invasive: CVS can be carried out at between 12 and 14 weeks, whereas amniocentesis can't be done until 16 weeks into pregnancy.

Sex Testing

Although the baby's DNA can be detected in the mother's blood from seven weeks into pregnancy, it is not at high enough levels for all types of test at this point. However, genetic testing during pregnancy can be carried out to predict the baby's sex at this stage. Despite this being possible so early on, these DNA tests are 95% accurate, which is better than an ultrasound, the first of which isn't usually carried out until a few weeks later.

Be aware however, that taking a DNA test to determine the baby's sex while pregnant isn't a replacement for having an ultrasound. Testing DNA while pregnant, whilst predicting the sex of a baby, doesn't include health or development analysis, whereas an ultrasound does.

Prenatal Screening

DNA testing while pregnant allows you to screen, from around 10 weeks in, for health conditions that your unborn baby might be born with. This can be taken at the same time as the free non-DNA blood screening test offered by the NHS, but has been shown to give more accurate results, and can therefore provide extra assurance.

A point to remember for any of these tests is that the number of weeks along you are is measured from your 'Last Menstrual Period' (LMP). This is because it's often hard to estimate the actual date of conception. Your ultrasound scans may give you a more accurate due date, as midwives can measure the size and assess the development of the baby. However, because many prenatal DNA testing services can be used before the date of your first ultrasound, it's important that you measure your pregnancy in this way to ensure you don't take the test too early and end up with an inaccurate result.
The price of genetic testing during pregnancy
The price of taking a DNA test during pregnancy is quite high compared to tests such as carrier screening for prospective parents before birth, and paternity tests after birth.
Paternity Testing
If you want to find out the paternity of your baby by taking a DNA test before birth, then it will likely cost you between £750 and £1,200. However, this doesn't usually cover the cost of the whole service, as it is necessary for the mother, and sometimes the 'alleged' father(s) to provide blood samples (instead of cheek swabs). Although the containers required to collect the sample are often included in the DNA testing kit, a medical professional will be required to take the blood sample. As well as the extra cost this entails, bear in mind that it is often up to the customer to organise this appointment, as well as the swift return of the samples to the lab. As these samples are classed as biological material, special packaging and/or a courier will likely be required for this service, which again, is not always included in the original price or organised by the provider.
As mentioned above, it's possible for men to provide a DNA sample using a cheek swab for the prenatal paternity test, instead of having to provide a blood sample. This reduces the price as it can be done at home without the requirement of a trained medical professional, and doesn't require a special courier.
Once all of the samples have reached the lab, most providers will deliver the results of your paternity pregnancy DNA test within two weeks.
Price is probably the only area in which an invasive paternity test has an advantage over a non-invasive paternity test, which analyses your baby's DNA while pregnant. The few providers that offer invasive prenatal paternity DNA tests charge about half the price of non-invasive options. For example, DNA Worldwide offers CVS or amniocentesis for £450, whereas their non-invasive option costs £995. Although this is a tempting discount, it's important to consider the extra medical costs that may be involved for this type of genetic testing during pregnancy.
Sex Testing
Prenatal sex testing prices range from about £170-180. This is mainly because, unlike for a paternity pregnancy DNA test, the blood sample doesn't have to be taken by a medical professional. All that is required is a drop of blood, obtained through pricking your finger with a sterile implement, usually provided by the DNA testing company.
Most providers will deliver your results eight days after your sample has reached the lab, but you can often pay for an express service, to get them in half the time.
Prenatal Screening
Taking a DNA test while pregnant that screens for health conditions such as Down's Syndrome will probably cost you around £750. Relatively few providers offer this type of prenatal testing, which may be part of the reason why the service is so expensive. Like paternity testing, it requires blood to be taken by a medical professional, which is another reason why the cost is relatively high.
If you've taken a DNA test while pregnant to screen for health conditions your baby may suffer from, you'll typically receive your results within two weeks, and one provider, Sequenom, offers results five days after your sample reaches the lab.
The science behind
DNA

tests while pregnant

You may be wondering how a simple sample of blood can tell you about your baby's sex, paternity and health risks. This technology was only developed relatively recently, but is based around the fact that after a few weeks of pregnancy, the mother's blood will contain small amounts of the baby's DNA. Much of this DNA is 'cell-free', which just means it is floating free in the blood plasma rather than contained within cells.

Paternity Testing

To determine paternity using a DNA test during pregnancy, most companies look for bits of DNA called 'Single Nucleotide Polymorphisms' (SNPs), which are basically single sections that are responsible for the variation between individuals. A few providers analyse 'Short Tandem Repeats' (STRs) instead, but this has been shown to be less accurate. Babies inherit half of their DNA from their mother and half from their father. Companies can therefore analyse the mother's blood sample, which contains both her and her baby's DNA, alongside the father's sample, which contains only his DNA. By looking at these specific sites in the DNA, analysts can determine which DNA molecules come from the baby and not the mother. They can then cross-check to see if it matches the DNA markers in the 'alleged' father's DNA. They look at several thousand SNPs and if the 'alleged' baby's DNA doesn't match the 'alleged' father's then he can be ruled out. If they do match, then it is likely that he is the biological father.

Sex Testing

DNA tests during pregnancy that are used to predict the sex of an unborn baby are less complex. You may already be aware that men and women have different types of so called 'sex chromosomes', XY and XX respectively. This difference is how prenatal DNA testing companies are able to assess the sex of your baby. Because the mother's sample would normally only contain X chromosomes, the presence of Y chromosomes indicates that she is carrying a boy. If there are only X chromosomes present, then it can be deduced that she is carrying a girl. Far less blood is required for this type of test because no markers need to be analysed.

Prenatal Screening

As explained earlier, traditional tests used by the NHS don't genetically test blood, but analyse hormones and proteins to assess your baby's health. Now, genetic testing during pregnancy can be carried out instead to screen for conditions, which studies have shown to be more accurate. Like paternity testing, this type of testing relies on cfDNA. As well as looking at markers in the samples, health screening tests can also look for extra chromosomes, a signature of Down's syndrome.
Problems and precautions related to genetic testing while pregnant
It's a good idea to organise any appointments you need, for sample collection and delivery back to the lab, before ordering a DNA test during pregnancy. Some providers will offer to organise the appointments for you, but this isn't always the case, so make sure you check. You will be provided with a kit that usually contains all of the equipment needed to store your blood sample(s), which you should take to the clinic that your procedure's been arranged at.
The way in which DNA tests during pregnancy are able to determine gender is also the way in which problems may arise. The fact that Y chromosomes are so easy to detect is a benefit in terms of only having to provide a small volume of blood, but also opens the test up to contamination. Even someone male handling the prenatal genetic testing kit introduces the risk that it may be contaminated, which could result in an incorrect sex determination. For this reason, companies that offer their customers DNA testing while pregnant will usually warn that the test should be taken in a male-free environment, which includes not letting anyone male handle the test kit, even in its packaging. Some companies, International Biosciences for example, even offer the assurance that only female workers will handle the sample in the lab.
You may be wondering, 'can you have a DNA test while pregnant with twins?'. Well, the short answer is yes, but DNA testing while pregnant becomes more complicated when you are expecting twins. Taking a prenatal sex test during pregnancy can only tell you that at least one of your babies is a boy, or that both are girls, by detecting the presence or absence of Y chromosomes. For paternity, companies don't currently offer the analysis of more than one baby's DNA. Finally, if the possible fathers are related, a lot of providers that offer genetic testing during pregnancy won't carry out the test. Because of the similarities between the DNA of close, and even distant relatives, the results are unlikely to provide a conclusive answer.