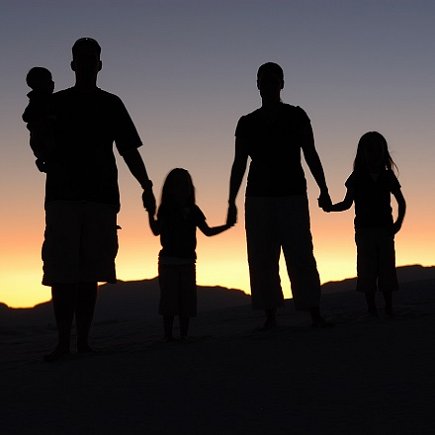 Alpha Biolabs helps families with legal DNA testing after Trimega insolvency
Trimega Laboratories, one of the longest-standing DNA testing companies in the UK, went into administration this month.
Trimega, based in Blackley in Greater Manchester, was founded in 2006 and conducts a range of testing services. These include DNA testing to prove or disprove relationships for child support, child custody, and immigration cases. Trimega also undertake genetic predisposition testing for DNAFit, who specialise in tailoring diet and fitness plans to an individual's genetic makeup.
As hundreds of imminent court cases are relying on DNA testing results from Trimega, the DNA testing company Alpha Biolabs are offering a free upgrade on their legal tests to all Trimega customers in April. The upgrade, worth £200, will cut processing times to three to five working days, helping those in urgent need of results. Alpha Biolabs have also committed to extending their open-hours to help as many parties as possible to meet their legal deadlines.
Alpha Biolabs have already been approached by many local authorities and law firms after news of Trimega's administration. Dozens of organisations have been under pressure to commission DNA tests and have been desperate to find a laboratory which can deliver results quickly.
Paul Flint of KPMG, the consultancy administering Trimega, said that changes to the UK legal aid system in the last few years have caused the relationship testing market, particularly paternity testing, to become much more competitive. This has put a strain on many DNA testing companies who have relied on strong relationships with legal practices for a pipeline of testing work, funded by legal aid.
As the costs of DNA testing are now being passed to the families involved in child support, child custody, and immigration cases; fewer tests are being commissioned and of those that are, paternity testing companies are more often sourced online according to price.
David Thomas, Managing Director of Alpha Biolabs, said that many deadlines need to be met to ensure court cases which rely on DNA testing can proceed as scheduled. He stressed "it's important not to forget that children are involved in these family proceedings."
Trimega is not the only lab to go into administration this month, DNA testing companies 'Screensafe UK' and 'Ingemino Testing Services' have also succumbed. It's certainly a strange time for relationship testing in the UK, in spite of the knock-on effects of legal aid changes, the number of relationship tests taken every year is growing by 8.6%, growth which is forecasted to continue until 2017 (Frost & Sullivan 2013).
Following the revelations of a recent YouGov poll showing that 8% of British fathers and 3% of British mothers doubt the paternity of their child; it's clear there's a gap between the public interest in relationship testing, the legal requirement for it, and the ability to fund such a resolution with a DNA test.
To compare prices and read reviews for paternity testing providers, see our paternity testing listings.