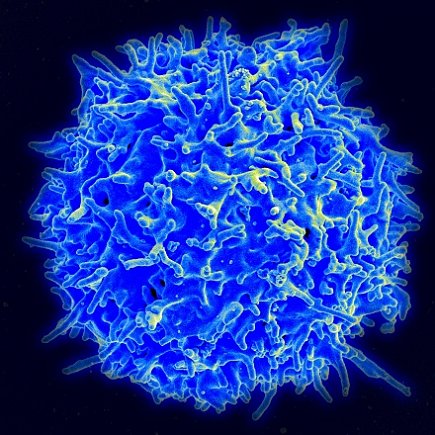 Genetic association to Behcet's disease and Vogt-Koyanagi-Harada syndrome discovered
A study conducted by universities in China and the Netherlands has revealed that a gene significantly affects Han Chinese susceptibility to Behcet's disease and Vogt-Koyanagi-Harada syndrome.
DNA testing was used to prove a genetic association between the conditions and those of Han Chinese ethnicity, but previous studies indicate the association doesn't hold true for non-Han Chinese populations.
Behcet's disease is a rare inflammatory disorder that can cause recurring ulcers of the mouth, colon and genitals. The disease can also affect neurological, pulmonary and cardiovascular systems, and can be fatal should it lead to aneurysms or other serious physiological problems. It was named after Turkish dermatologist, Hulusi Behcet, who first described the condition in 1937.
Research suggests that Behcet's disease is linked to T cells – a type of white blood cell that is integral to our immunity. It's believed that an increased number of T cells is linked to the onset of the disease. One in every 100,000 people in the UK is affected by the condition.
Vogt-Koyanagi-Harada syndrome is another rare inflammatory disorder which can lead to blindness, decreased auditory function, and lesions of the nervous system. The first stage of the disease is the onset of flu-like symptoms (headache, nausea, discomfort caused by loud noises etc.), which leads to blurred vision in both eyes, potentially ending in retinal detachment. It was named after Yoshizo Koyanagi and Einosuke Harada from Japan, and Alfred Vogt from Switzerland.
Vogt-Koyanagi-Harada syndrome is also believed to be caused by an autoimmune reaction, and CD4 T cells are thought to contribute to its progression. It occurs most commonly in Asian, Middle Eastern, Hispanic and Native American populations.
Researchers from Chongqing Medical University and the University Eye Clinic Maastricht tested 806 patients with Behcet's disease, 820 patients with Vogt-Koyanagi-Harada syndrome, and 1,600 healthy controls. All participants were Han Chinese, and each underwent DNA testing to identify a link between the disorders and three genes, namely IL-12B, IL-12Rβ1 and IL-12Rβ2. Eight mutations were sought in the three genes, which previous studies indicated were associated to the conditions.
DNA testing revealed that only one of the eight mutations sought was significantly linked to Behcet's disease and Vogt-Koyanagi-Harada syndrome, and that polymorphisms in the IL-12B gene result in a genetic predisposition to these conditions.
The study's authors reflected that their research was not in agreement with other Behcet's disease studies that utilised DNA testing. Research from Turkey and Japan was cited where participants were from non-Han Chinese populations, and it was noted that the sample sizes were much lower.
This demonstrates that caution must be taken when attempting to map genetic associations identified by DNA testing to populations of dissimilar ethnicity to the study's participants.
This research marks another step in the attempt to understand our genetic makeup, and is an excellent example of how ethnicity is linked to the genetic predisposition of varying population groups. Although only one of the eight mutations analysed could be statistically associated to Behcet's disease and Vogt-Koyanagi-Harada syndrome, it's clear that IL-12B mutations could be incorporated into genetic predisposition testing for Han Chinese populations, and that this would pinpoint those that could benefit from preventative measures.
To read independent reviews of the genetic predisposition tests you can buy, including our Editor's reviews, click here.
The source research for this article can be found here.