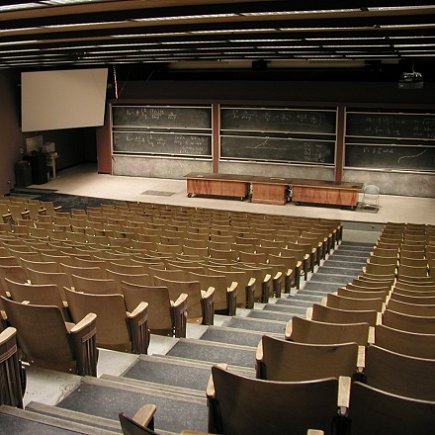 King's College London calls for DNA-based education
A leading psychologist at King's College London recommends we use children's genes for a radical new adaptive approach to their schooling.
The American psychologist, Robert Plomin, is Professor of Behavioural Genetics at the Social, Genetic and Developmental Psychiatry (SGDP) Centre at King's College London. He is best known for his studies into behavioural genetics and twin studies, and is calling for educators to develop personalised learning environments through DNA testing.
Plomin argues that all children require a personalised approach to education and that DNA testing holds the key to establishing more effective methods of teaching. He suggests that a 'Learning Chip' – a 'chip' being the tool used in DNA testing to extract relevant genetic information – would act as a "reliable genetic predictor" of a student's strengths and weaknesses, and would allow their education to be tailored optimally.
For decades, DNA testing has been suggested as a solution for the development of a more effective educational infrastructure, however, the approaches suggested and the motivation behind them has caused controversy. In 2013, Dominic Cummings, adviser to the Conservative Party, provided Michael Gove, the Secretary of State for Education, with a report proposing DNA testing for children for educational purposes.
The report suggested that results of such testing would allow the UK to pinpoint and aid certain students; the students most capable of helping the country compete with other global powers on an economic level.
Cummings' report indicated that genes were primarily responsible for the variation in academic achievement at GCSE level, and claimed in his controversial report that teachers, schools and domestic environments play little part in the overall development of a young adult's academic ability.
Studies published by Plomin have indicated (more diplomatically than the Cummings report) that while genes can account for up to 60% of the variation in GCSE scores – based on a study that included over 11,000 identical and non-identical twins – environmental factors should not be discounted.
In Plomin's recently published work, 'G is for Genes', written with Kathryn Asbury, York University's Educational Psychology Lecturer; a number of alternative approaches to establishing a more effective educational system are suggested. The approaches centre on DNA testing to assist in the development of personalised learning environments.
Asbury and Plomin's proposals include free of charge, high-quality pre-school education for disadvantaged children from the age of two. They propose a streamlined national curriculum, less restrictions imposed on teachers, and an education plan developed to meet the needs of each individual child.
Plomin and Asbury call for the focus to be the way in which children learn, which differs from the traditional approach where a prescriptive, externally produced list of targets is imposed. Plomin argues "children differ in how they learn".
Plomin goes on to explain that DNA testing to understand each child's genes can help pave the way for the creation of a superior educational environment, one that will maximise their potential. As Plomin and Asbury argue in their latest book; as students get older, their DNA is a greater factor in their measurable academic achievement.
Plomin's claims will no doubt receive a mixed response, but as the uptake of DNA testing in preventative medicine continues to gain momentum, the concept of a DNA-based education does not seem like such a radical proposition.