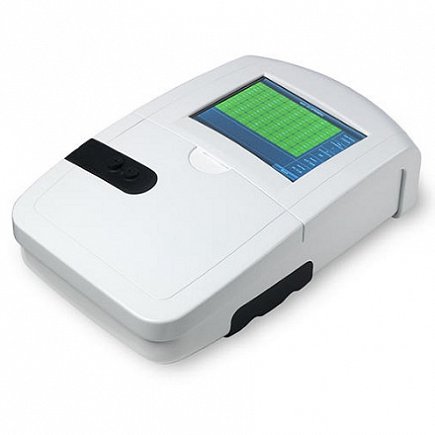 QuantuMDx drives medical paradigm shift with handheld DNA testing device
A biotechnology company has developed a handheld DNA sequencing device which can profile cancers and other diseases in less than 15 minutes.
Newcastle-based QuantuMDx has developed a low-cost molecular laboratory – known as Q-POC™ – which is currently the size of a fat iPad but is anticipated to fit in your pocket after the next round of developments.
Similarly to Microsoft's 'a PC in every home' ambition, the CEO of Newcastle-based QuantuMDx, Elaine Warburton, wants to "put a handheld DNA testing device in every medical cabinet". The company which won the 'Made in the North East' Life Sciences Award for innovation in October last year certainly has a heady goal, but having seen the device in person, it's a goal that's within reach…
The device was invented by Chief Scientific Officer Jonathan O'Halloran and is a precursor to the 'pocket laboratory' currently in development. It can analyse blood, spit and tumour tissue, and refinements will even allow it to differentiate between human, bacterial & viral DNA. The ability to detect, differentiate and test the DNA of an infecting agent with such ease is forecast to be a paradigm shift in medicine.
Pharmacogenetics – DNA testing to establish our genetic predisposition to the effectiveness of certain drugs – is another area where the handheld lab will make a powerful impact in the prompt treatment of disease. The device can give a patient their pharmacogenetic profile just as swiftly as a diagnosis.
To illustrate the significance of this, the drug warfarin (prescribed in cases of stroke) has many side effects. Certain people's reaction to this drug will be 30% greater according to their genetic predisposition, and 6% of the population will suffer a build-up of warfarin if they take it which is harmful. Q-POC™ can identify the patients where warfarin is not an appropriate treatment in minutes and help recommend alternative therapies.
An additional benefit will be the ability to use a handheld device to incorporate DNA testing into clinical trials and Genome Wide Association (GWA) studies. A recent study of Rheumatoid Arthritis revealed that drugs prescribed to treat cancer (CDK4/6 inhibitors for example) effectively target rheumatoid arthritis genes as well. A handheld device will certainly hasten our ability to identify new treatments as part of these studies.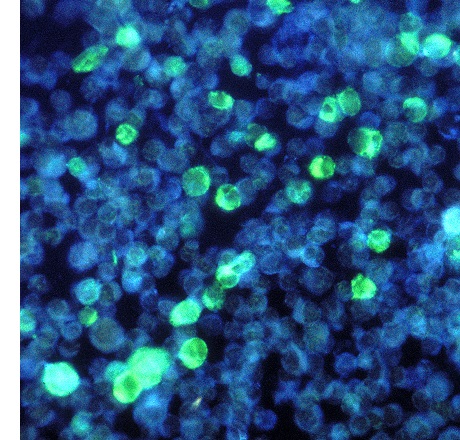 Turning the concept of establishing our genetic predisposition to drug effectiveness on its head, the ability to DNA test the pathogens themselves also has fantastic applications. As well as diagnosing and suggesting treatments for diseases based on an infectious agent's genetic makeup, the device will be able to give an indication of the pathogen's drug resistance, and monitor it during treatment. This will ensure that any mutations in the pathogen which might increase its resistance to therapy are rapidly flagged and dealt with.
Q-POC™ is due for commercial launch in 2015 and has the potential to revolutionise the consumer DNA testing industry, its obvious benefit to the medical field notwithstanding. Sir John Burn, Professor of Clinical Genetics at Newcastle University and QuantuMDx's Chief Medical Officer, agrees that these devices will change the consumer market for pharmacogenetics. Pharmacogenetic tests from DNA testing providers like Genetic Health currently take weeks to run, so they may well be playing catch up unless they start using the handheld devices too.
The device is expected to make a huge impact in the developing world where funding and distribution make 'on the ground' laboratory DNA testing difficult. In addition to the cancers that the device will be able to identify, the diagnosis of malaria, TB, HIV and other STDs is anticipated to make the biggest difference in the field.
Looking to the future, of the many ambitions that QuantuMDx have, using their devices for proteomic assessment is one of the most exciting. This is the identification of certain proteins that indicate whether certain genes are switched on or off, and this will arguably assist the development of 'epigenetic therapies' in the coming years – one of the genetic 'holy grails' currently being sought.