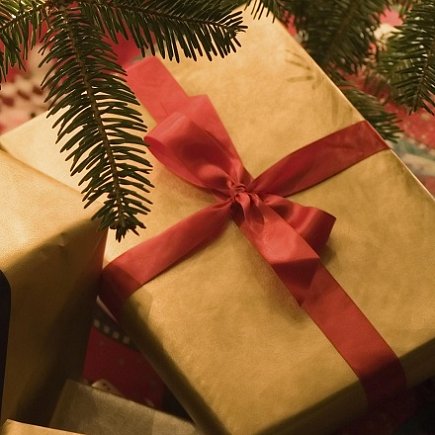 DNA tests make the best geek gifts this Christmas!
With an ever-increasing number of companies stepping up to analyse your genes, there are more weird and wonderful DNA tests out there than ever before. And we're not just talking about the medical ones; we're taking about tests to produce breathtaking art, reveal the origin of your most ancient ancestors, and show you how to stop the ageing process in its tracks.
Having given dozens of DNA tests away over the years, we're here to tell you that they make cracking gifts. You order online, receive a stylish testing kit in the post a few days later (gift-wrapping often available), give it away and voila! You've just given someone the most original gift that they're ever going to get.
So, we've convinced you, but where to start? This year we've listed the best DNA tests to give as gifts by family member, to give you that extra little bit of inspiration. From the geekiest tests for those black sheep in the family, to ancestry tests that'll fascinate your grandparents, we've got it covered…
For Mum…
From the homemade creations you bought home from school, to the engraved piece of jewellery that you knew she'd love; personalisation shows you've gone the extra mile for your mum. But how about something that is truly unique? This year, give your mum a DNA test and let her genetic code produce a unique gift that she'll treasure.
23andMe
Help your mum trace her roots into the past with one of the many genealogy gifts available. This test from 23andMe will illustrate the origin of her ancestors and reveal distant relatives that she never knew she had! Although several companies offer family tree gifts, 23andMe's test also comes with health and wellness information, and a facility to download genetic data to port it to other companies for additional insights. It's one of the few geek gifts that keeps on giving!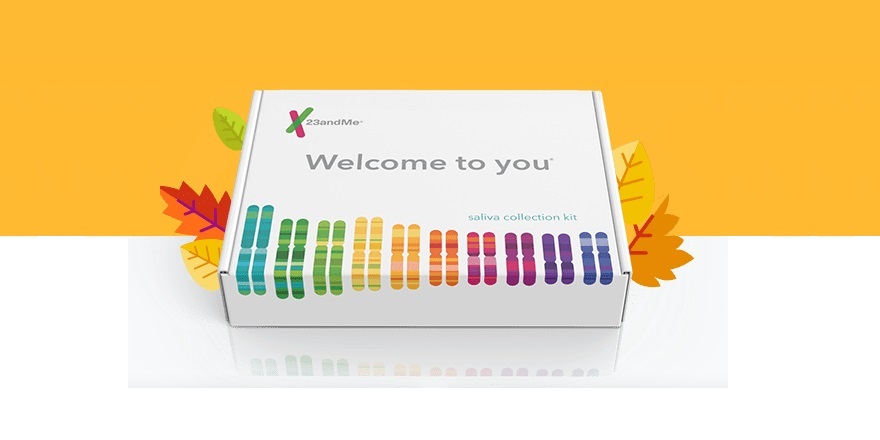 The 23andMe test normally costs £149 but the price has come down to £129 for the festive period!
Take a look at the reviews 23andMe have received, or read up on 23andMe's test yourself.
Dot One
Don't worry if genealogy gifts aren't likely to be her thing. There are also DNA tests for fashion conscious mums. A company that specialises in turning DNA into items you can hang on your wall, and even wear, is Dot One. Set up by a graduate of the Royal College of Art, these aren't just novelty geek gifts but handmade, high quality items. Your mum will be able to wrap up during the festive period with a lambswool scarf, bearing a unique design based on her DNA.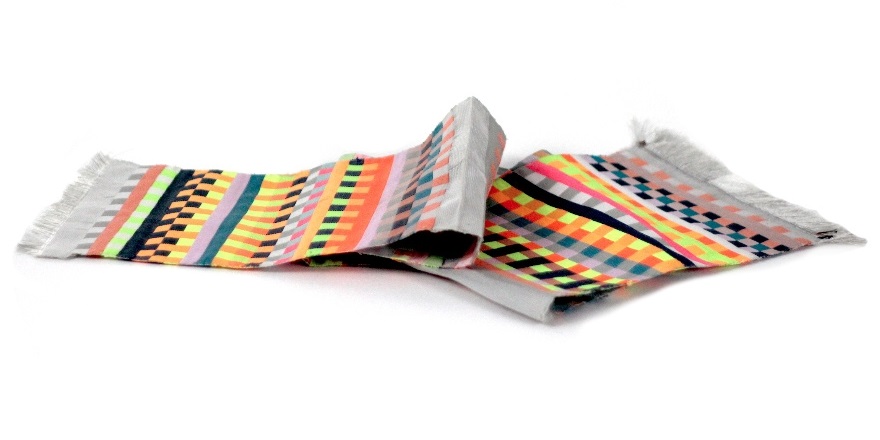 The Dot One Personalised Scarf is currently priced at £263.50, down from £310.
Check out all the genetic craft creations from Dot One.
GENEU
'Indulgent' and 'luxurious' aren't words that usually spring to mind when thinking about biology gifts. However, our ability to analyse the code that lets us function and grow is revolutionising skincare, so why not help your mum take advantage of genetically tailored skincare products? Simply buy a testing kit from GENEU, give it to mummy dearest, let her return a DNA sample to the lab and hey presto! GENEU will determine how her skin is likely to age, recommend skincare products tailored to her specific skin type, and help her to look younger for longer.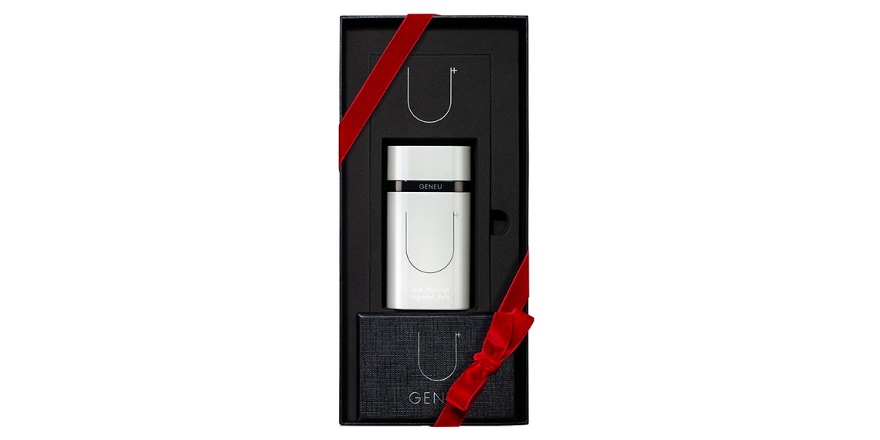 The GENEU DNA & Lifestyle test costs £89.
This test is no longer available.
For Dad…
A quick internet search for 'dad gifts' usually comes up with a pretty narrow range of presents, all for stereotypical father types. Whilst these may have 'cut it' in the past, there's only so many football shaped mugs and beer hats one man needs. Show him he's not just another stereotypical dad, and get him something truly unusual, something totally personalised.
Living DNA
Living DNA's ancestry service will intrigue Dad by revealing tens of thousands of years of his maternal and paternal lineage, and flummox him with the ethnic groups he shares his heritage with! This test won't help him find distant relatives, but it will let him explore his ancestry in an engaging, online account. You also get the option to print his results in a beautiful, professionally bound booklet, which is a keepsake that really stands out from other genealogy gifts. In addition, the results include insights into the history of DNA testing, so it's a great geek gift for those with an interest in obscure science trivia!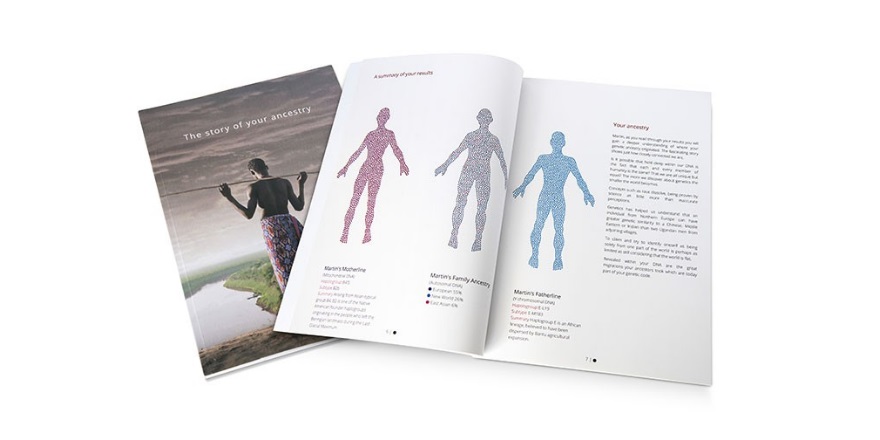 The Living DNA test costs £120.
Take a closer look at what this great biology gift from Living DNA has to offer!
uBiome
Is your Dad the type of guy who reads up on the latest nutritional crazes? Or maybe his digestion comes up in conversation a little too often? Well if so, a microbiome test from uBiome would make an ideal biology gift for your old man. The microbiome refers to the unique community of microorganisms inside us. Your Dad will learn about his microbial community, how it affects him, and what lifestyle changes he can make to improve his gut health and wellness. These tests make interesting, informative, AND amusing science gifts for those with a healthy curiosity!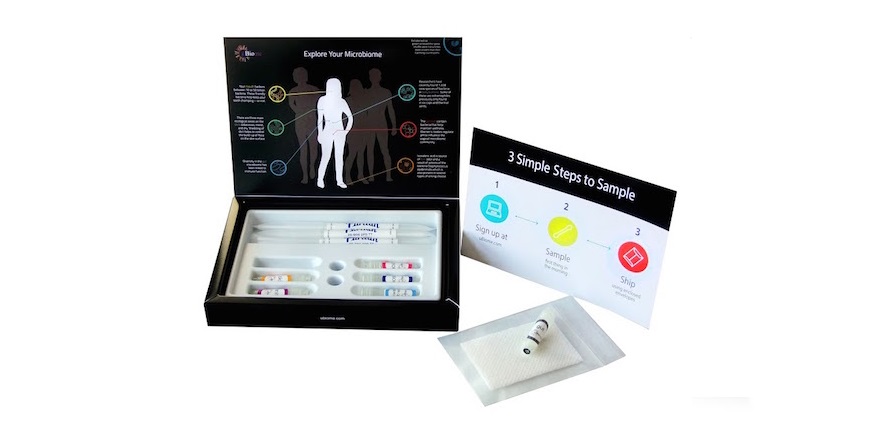 uBiome's microbiome tests start at £70.
Give the gift of a microbial adventure with the 'Gut Explorer' test from uBiome!
For brothers and sisters…
If you're like me, you'll know it's a challenge to buy presents for siblings who are so different to you. Luckily, DNA tests provide ancestry gifts for the gap year student, geek gifts for the bookworm or even fitness gifts for the amateur athlete in your family.
Your DNA Journey
What do you get for the person who loves to travel but already has every holiday journal and passport cover in existence? Well, the genealogy test from Your DNA Journey provides a completely new, one-of-a-kind travel experience. Whilst many companies offer ancestry gifts, the team at Your DNA Journey will actually help your brother or sister physically follow the migratory paths that their ancestors have trodden over thousands of years. All they'll need to do is provide a saliva sample using the testing kit that you've given them, and Your DNA Journey will plan the trip! (Please note, Your DNA Journey will create the itinerary, but your brother or sister will have to pay for the flights and accommodation, unless you're feeling EXCEEDINGLY generous!)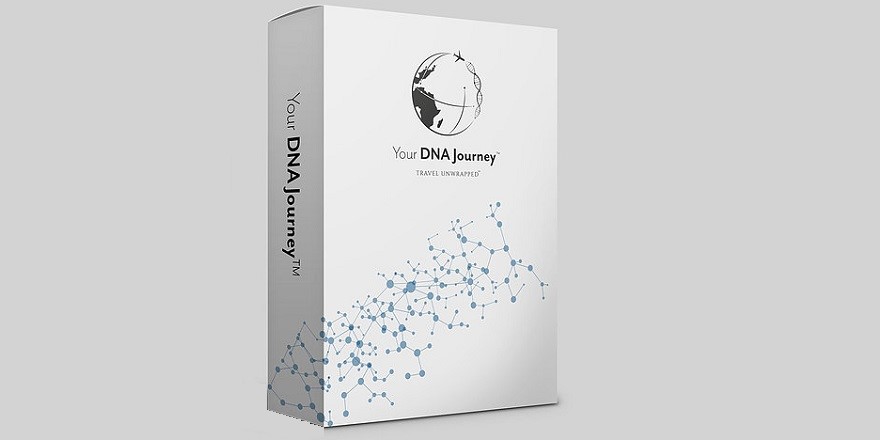 The Your DNA Journey test costs £135.
Click here to find out more about the Your DNA Journey package.
DNAFit and Fitness Genes
Science gifts may not be the first thing you search for when trying to find the perfect present for your sporty siblings, but since a number of Olympic athletes have revealed the effectiveness of these tests when it comes to improving fitness and nutrition, a DNAFit or Fitness Genes test is worth considering. These tests are both serious health and fitness tools, and highly original gifts for geeks. Both DNAFit and Fitness Genes have the backing of professional trainers and body builders (e.g. Scott Harman and Ashley Kaltwasser), adding further kudos to these services. Go ahead, help your sibling get the body they've always dreamed of!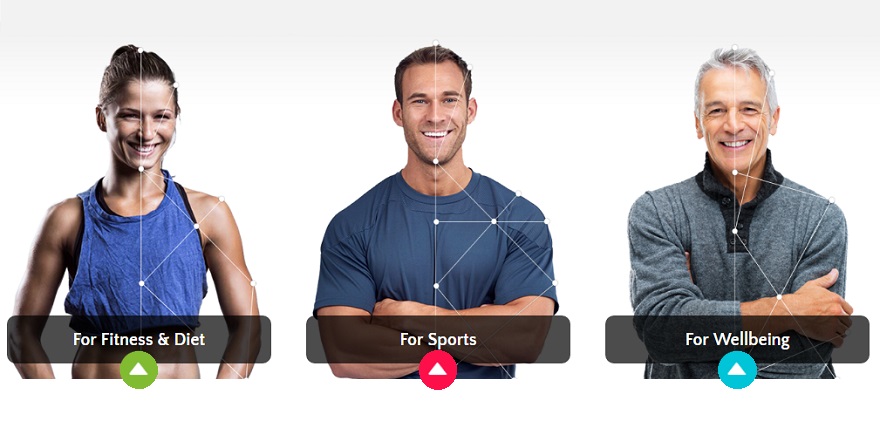 DNAFit's tests start at £99 and Fitness Genes' tests start at £125.
Check out the selection of fitness and nutrition solutions on offer, browse DNAFit's tests and Fitness Genes' tests.
Karmagenes
I don't know about you, but I've often wondered how someone so closely related to me can be so different! If you want to know how much of this is down to your DNA, then we'd recommend the Karmagenes personality test. You can order the testing kit online, wrap it up when it arrives a few days later, then present it to your brother or sister. They'll learn how their 'nature' determines their levels of decisiveness, optimism, and 10 other personality features!
Your sibling will also receive a questionnaire to assess the 'nurture' aspect of their personality, and when the results are in, you can get together to see if it's nature or nurture that's causing the differences! In addition, the service comes with an online game to help your brother or sister develop their personality profile further, so these tests make the perfect geek gifts for those who are into tech and gaming as well as science.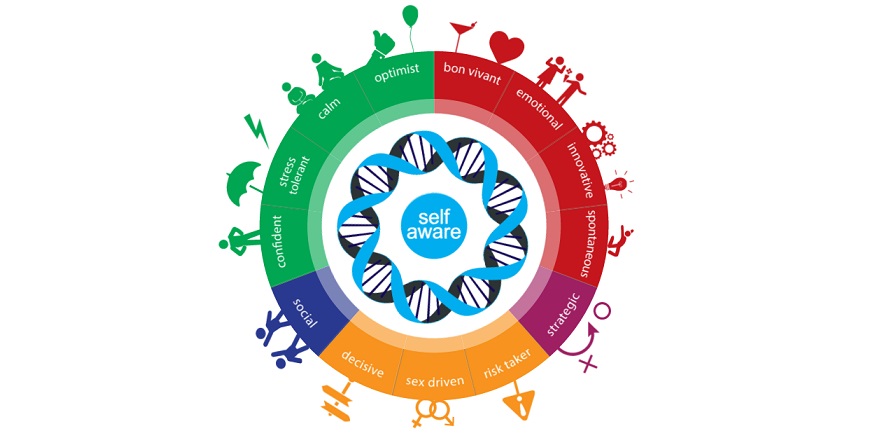 The Karmagenes test costs just £160.
Learn more about the Karmagenes personality test!
DNA 11
Do you have a selfie obsessed sibling? Having already bought the selfie stick for my sister, I was struggling for ideas. Luckily, there's a type of DNA test that offers a new kind of portrait. Genetic art provides further proof that science gifts aren't just gifts for geeks. DNA 11 creates artwork by purifying DNA and running it on a specialised gel, the resulting piece makes a personal and original artwork for any room. With a range of colours and styles to choose from (choices can be made after ordering so your sibling can personalise it further) you could give your brother or sister a truly unique tribute to their genes.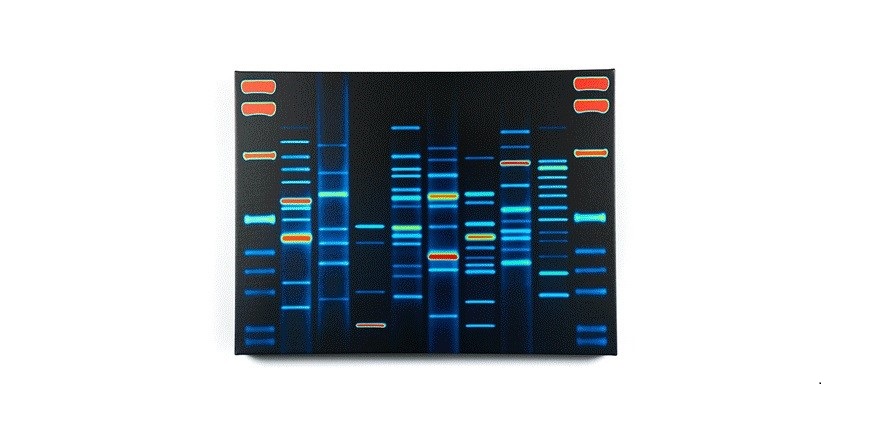 The DNA 11 Portrait is currently priced at £159.
Take a look at the DNA 11 Portrait kit to see if it would suit your sibling!
For Grandparents…
Ancestry DNA
As the matriarch and patriarch of the family, your grandparents (or maybe even your great-grandparents) are bound to have stories from what might seem like the ancient past. Now you can help them to go even further back with the Ancestry DNA test, which will give them their ethnic breakdown, allow them to find living relatives, and to discover the stories of their ancestors.
The great thing about Ancestry DNA is that it's super simple to use, and is the best genealogy gift out there for matching one's genetic ancestry with non-genetic, records-based genealogy. If your grandparent gets the genealogy bug after their Ancestry DNA results come in, they can purchase the full Ancestry.com experience, which makes it easy to look through birth, marriage, death and census records, and build their family tree.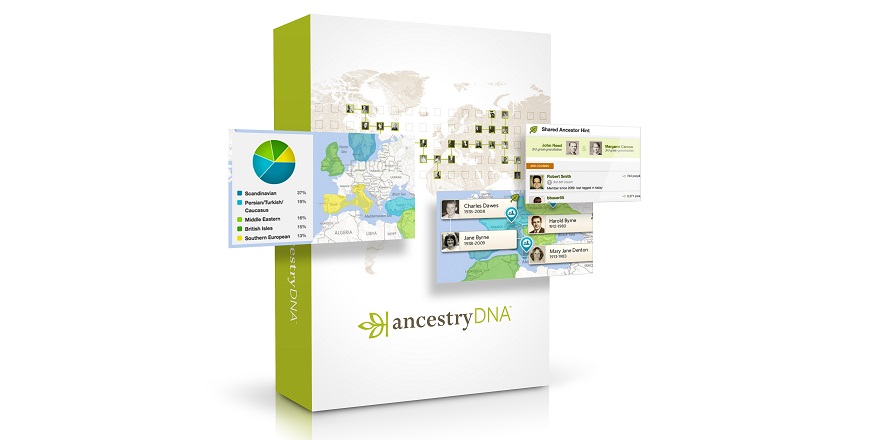 The Ancestry DNA test is tremendous value at £79.
Take a look at the Ancestry DNA test from Ancestry.com , or see what some of our visitors are saying about it!
For Dog Lovers…
We all know people who are obsessed with their dogs, so if you're planning to buy for someone like this, these personalised biology gifts are going to go down a treat!
Embark
My dog is a big part of the family but, unsurprisingly, his family tree is quite different to my own! Embark's dog DNA test makes a great family tree gift by giving someone a breakdown of their dog's ancestors, it will also provide breed and health risk information, and give access to other dog's profiles for comparisons! Simply order the testing kit, give it to a loved one, and they can collect their dog's DNA with a painless cheek swab to send back to Embark's lab. As far as geek gifts go, they don't get much cuter than this.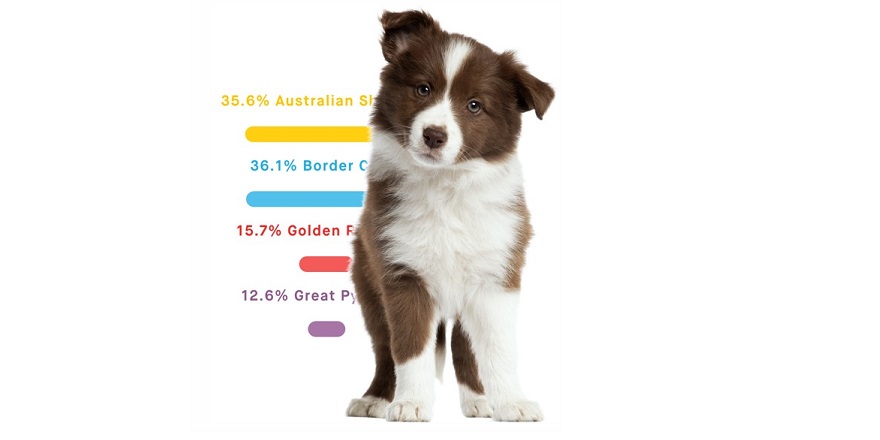 The Embark Dog DNA Test costs £165.
Here's more info on Embark's Dog DNA Test, or check out this page to read customer reviews and see sample results.
Wisdom Panel
An alternative to Embark's dog DNA test is Wisdom Panel's dog breed identification service. This also makes a great ancestry gift for a dog owner, but focusses more on the different breeds that the dog's DNA is associated to. It uses a database of over 250 breeds, providing an unparalleled breakdown of his or her identity!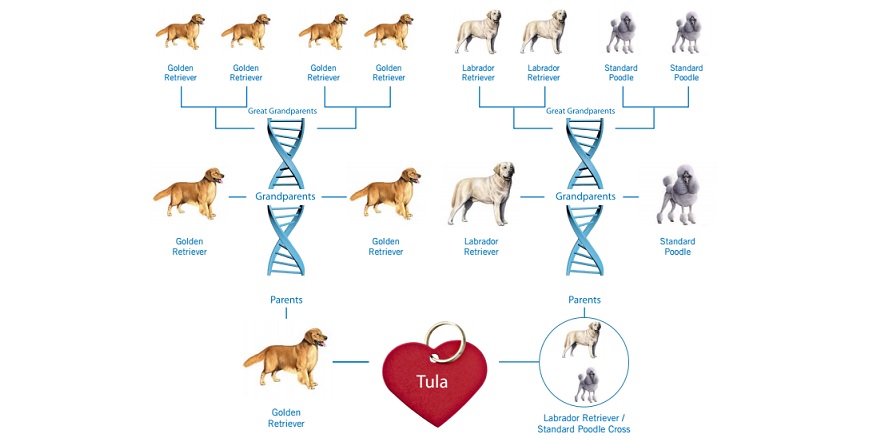 The Wisdom Panel 2.0 Genetic Breed Identification service costs just £60.
Discover more about the dog breed identification service from Wisdom Panel.
For The Whole Family…
Here are a few DNA test ideas that will make great science gifts for the whole family!
Dot One
This smart genetic craft company can also produce a family tree with a twist. Choose the number of family members that you want to include, receive the testing kits in the post, and ask your loved ones to step up and provide their sample! After Dot One conduct their analysis, you'll receive a colourful print showing beautiful illustrations of your family's chromosomes with names alongside. You'll also receive an illustrated guide on the testing process, which really makes this the perfect science gift for a whole family of geeks.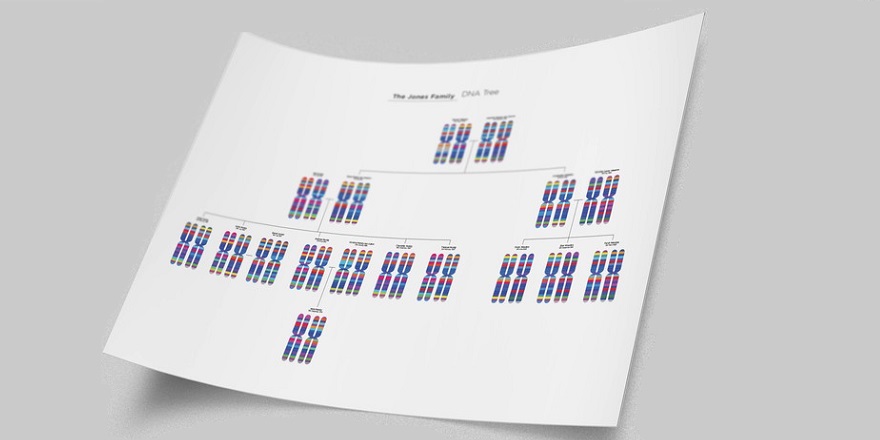 The Dot One DNA Family Tree starts at £279.
Check out all the genetic craft creations from Dot One.
Gemetrics
Gemetrics' personality test makes a great geek gift for those who are nerdy and proud. Not only will the recipient get an online personality report that shows their unique strengths and recommended career paths, they'll also get a T-shirt that depicts their personality type! Simply order the kit, give it away, and after your loved one returns their sample; they'll receive their online report and a T-shirt in the post. This is a fun and relatively inexpensive way of giving someone a highly original gift.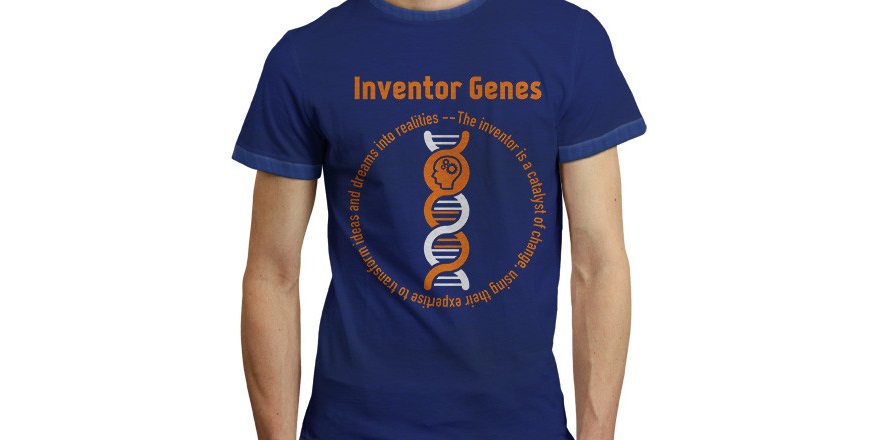 The Gemetrics personality report and T-shirt costs just £29.
Take a closer look at the personality package on offer from Gemetrics.