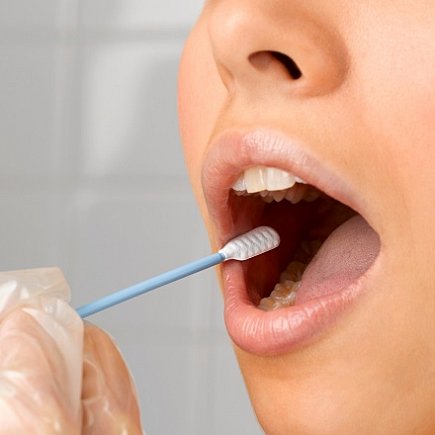 How can you get a free DNA test kit?
Many people wonder if they can get a free DNA test kit, for whatever reason they require one. If you live in the UK, the NHS (National Health Service) provides many benefits, but for the most part, UK citizens must still pay for their DNA tests. However, if you are interested in a free DNA testing kit, you may be in luck, depending on what you want the test for and where you live.
Remember, just because you're able to get a DNA testing kit for free, doesn't mean you'll get the laboratory processing for free. The DNA testing process requires specialised equipment and experienced personnel, so the laboratories that undertake DNA tests must be able to cover their costs in most cases.
The kit is often referred to as the pack that you receive in the mail which allows you to collect the samples, you then have to send it away for processing so that you can get your results. It's important to understand the difference between the DNA testing kit, and the actual DNA test that provides the results.
How to get free
DNA

testing kits

The primary question that most people ask is if they can get a DNA paternity test for free. However, nowhere in the UK or in the United States provides this service for free. Many people would think that paternity testing is free on the NHS if you live in the UK, but the paternity testing page on the NHS Choices website indicates this is not the case.

Some DNA tests are available for free in the UK via the NHS, however, these tests are only available to help your doctor diagnose certain diseases, such as Huntington's Disease. Free tests on the NHS might also be available if you're worried about passing on certain genetic diseases to your children. If you have a particular hereditary disease in your family history, it may be a good idea to speak to your physician about the price of a DNA test if you live in the US, or if you can get the test for free if you live in the UK. You may use the results to make an informed decision about whether or not you want to have kids later in life.

Many times, genetic testing requires multiple non-genetic tests to be performed first. This doesn't always result in receiving free DNA testing on the NHS. You will be required to go to your doctor and get a preliminary diagnosis of the disease. If you live in the UK, they will contact the NHS and find out if those tests are available for free. If so, you may be sent to a genetic clinic to have your samples taken. Your DNA can be extracted from the samples and analysed to see if you have a high genetic predisposition to the disease in question.

If so, you can start other testing and treatment plans to combat the disease.
Claims of free
DNA

testing kits

Most people search online to find these tests for free and find many websites that claim to provide free testing. Beware of laboratories that will send you just the kit for free, which will allow you to collect the DNA samples (e.g. DNA Diagnostics Centre), but still require you to pay for the samples to be processed, which can be between £59 and £450 depending on the type of test you need. For a list of paternity test prices, you can visit our paternity testing listing page.

Some free DNA testing sites may not be legitimate. Illegitimate websites may take the sample and may perform testing, but they are not qualified to do so. They may also use the ruse to steal your information or try to exploit you in some way. It is best not to use these free DNA test websites.
Types of
DNA

test

Most people don't realise that there are multitudes of tests available. Of course, paternity testing is well known, whether it be for peace of mind or mandated by the courts. However, other less well known choices can include maternity tests, absent-parent tests, and health testing.

Some couples who've adopted choose to run DNA tests on their adopted child to check for hereditary diseases or to better understand their ethnic breakdown.

Expectant parents can buy prenatal DNA testing to find out the sex of the child, or even check who the biological father is.

You can also find DNA tests to prove a relationship with other family members, such as siblings, grandparents, aunts and uncles, or cousins. Many people live their entire lives thinking they are related to someone, only to find out they aren't. If you are worried that you may not really be related to the person in question, you can test your DNA against theirs to find out for sure.

Others want to have their DNA tested so they can have art created using their unique genetics. Once the test is complete, the laboratory can conduct a computer visualisation, and a painting can be rendered to show your uniqueness. However, this option is not free and likely not provided by any doctor or health clinic.

Pet DNA tests are also available. Many people worry that their pet may get lost or stolen. Getting your pet tested can help law enforcement find your animal. This test kit can also be used to ensure that the pet you purchased is what was claimed. For example, if you buy an animal of a certain breed, you want to ensure it is the breed that was claimed.
Other Tests
Some DNA tests are necessary, like paternity tests or DNA tests for inherited diseases, while others are not. For example, you can have a genetic dating test completed, which will use your DNA to find the most compatible partner for you.
Infidelity testing is also on the rise. More and more spouses believe their partner is having an affair and want absolute proof. This type of testing requires you to send in clothing or bed linen, perhaps with your own DNA sample, so that the laboratory can exclude traces of your DNA and identify how many other different people have come into contact with these items, and what sex they are. However, just remember that for these tests to be legal, you must have consent from your spouse which might be difficult to get.
Another fun DNA test includes personality testing. You can find out which personality traits you possess according to your DNA, and which ones are most dominating. You'll learn more about yourself, may find out which people you're most compatible with, and may be able to determine the career you would most excel at.
Why aren't
DNA

tests free?

Because DNA tests can help in so many ways, you may be wondering why you cannot get a free DNA test kit. Many people have queried their doctors and insurance companies trying to figure out why they must pay for these tests.

Even when the court requires a paternity test, there is a cost attached to the testing process which will be handled by private laboratories.

For paternity testing, as for most DNA tests, a 'wet lab' is required to process the samples and generate results. There is a cost attached to the equipment and expertise required to undertake the test, and this doesn't account for the cost of managing the process and communicating with the customers.

With the exception of some health-related free DNA testing kits available on the NHS, the laboratories that undertake DNA testing will require payment for services rendered. If you choose to use a home DNA testing kit, you can take the samples yourself, seal it up and send it in. However, the laboratory must still use their resources and knowledge to do the test and send you the results.

If you choose to have your doctor administer the test, the laboratory still must do its own work, but your doctor must take the sample and send it in, which may require even more fees.

It cannot be stressed enough that if you find a website or company claiming to offer a free DNA testing kit, you must make sure you know what you are getting.

Sometimes, you may find certain biological projects that offer free DNA testing kits. You can find these projects by searching online. If you qualify, you will have a test performed on you and will get the results free. However, qualifications may include having a particular disease, consenting to more tests, or using particular doctors.
What are the costs?
The costs of DNA tests can vary, depending on where you live, who administers the test, how long you want to wait for the results, and which laboratory you use.
If you would like more information on the costs of genetic testing or DNA tests, you can go to our DNA test category page. Here you will find the different categories of DNA tests you can buy. Clicking on the one you want to consider will provide you with a list of choices based on the country of the laboratory, laboratory name, and price. The lists are ranked from highest rated to lowest rated, the rating is based on user reviews and the editor's review. Sometimes the laboratory at the top of the list has paid for the highest rating, indicated by a blue 'AD' presented against their listing. You'll also notice that some lists provide telephone numbers for the laboratories, website links, reviews, as well as how soon you'll see results.
What to consider before testing?
It is important to decide why you want a DNA test and how it could change your life. Right now, you may want to know who the father of your child is, but after you find out, you can't forget that information.
Most people prefer to use a company with a laboratory located in the same area. For example, if you live in the UK and choose a UK laboratory with which to do business, you may find you'll get the results much sooner than if you had chosen a non-UK laboratory.
The cost is always going to be an important factor, but remember that the cheapest option may not be the best. That said, the most expensive option may not be the right choice either. If you are going to go through with the DNA test, you should thoroughly research each laboratory by reading reviews, visiting their website and learning as much as you can from them.
What if the court requires a
DNA

test?

If the court has required a DNA test, they may impose other restrictions or stipulations, and it is always recommended to follow their recommendations. For example, they may request that you use particular laboratories, have the information sealed until the court date, or something else. It is up to you to find out this information and let the testing facility or laboratory know ahead of time. Otherwise, your case may be thrown out because you didn't follow the rules. The laboratory or facility you select is not responsible for knowing the rules and regulations for your case.
What if I need a
DNA

test to assess a potential health risk?

If you are being tested due to a potential health risk, you may prefer to use a clinic recommended by your doctor for testing. While you can still do a test at home for your genetic predisposition to certain diseases, some doctors will not accept these results. If you are concerned, it might be a better idea to have the genetic test commissioned by your doctor so as not to waste money unnecessarily.

As you can see, you can only get a free DNA test in very specific circumstances. It is therefore advised that you speak with your physician first, and research the type of DNA test you should take. If your doctor recommends a laboratory, you should do your best to research it, along with the other laboratories that provide the same type of test. If you live in the UK, you should find out if the NHS will provide the DNA test you need for free.

Opting for a DNA test is an important decision and shouldn't be entered into lightly. You should consider the implications of genetic testing. You'll want to take your time, talk to other family members and decide what is right for you.